2018-19 ICSJ Music Ministry Team
The ICSJ Music Ministry Team is a talented, diverse, and spirit-filled group, dedicated to the vocation of Music Ministry here at ICSJ Parish. It is a blessing for the Team to be able to minister to the ICSJ Community through their music. Please take a moment and read about the Team's members, below, then say hello after Mass or at a parish event.
Kate Ryan,
Director of Music
Kate has been the Director of Music for ICSJ Parish since 2015. Kate's formal education includes an undergraduate degree in Music Education from Saint Mary's College, Notre Dame, and a Masters Degree in Performance from The Boston Conservatory of Music. Kate continued her studies at both The New England Conservatory of Music and The Longy School before moving to California, where she worked for ten years in music education and performance. Kate was a Adjunct Professor of voice and theatre at Santa Clara University, and has been a vocal coach and music director for the Bay Area's biggest stages. Kate is eager to make Chicago her home and become fully immersed in the vibrant ICSJ Parish community.
Shan joined the choir in 2014 and has since grown as a singer owing much to Kate and the talented group of musicians he is surrounded with. He grew up in India and the Middle East and moved to the United States a few years ago to pursue his Masters. He currently works as a statistician at Capital One. He hopes that the ICSJ music ministry continues to stir our hearts so we may find and fulfill God's purpose for us.
Sophia looks forward to singing with the ICSJ music ministry team this year! A native of sunny California, Sophia resides in Chicago where she received her Bachelor's of Music from Roosevelt University's, Chicago College of Performing Arts. Sophia is excited for the upcoming season and is thankful to be a part of the ICSJ music family.
Mary is originally from Hutchinson, Kansas and has been playing trumpet for over 20 years, including 4 years in the Notre Dame Marching Band during college. Mary currently lives in Chicago where she enjoys playing trumpet every week at ICSJ for mass and the occasional wedding. When she's not playing music, Mary works in marketing for MillerCoors and enjoys traveling, biking, and cooking.
Anabella is delighted to be returning for her 3rd year with the ICSJ Music Ministry. She is presently a section violinist with the Lakeview Orchestra. Prior to relocating to Chicago for work, she performed regularly as a freelance violinist in Los Angeles from 1994 to 2013 with Culver City Symphony/ Marina del Rey Symphony, Torrance Symphony, and Burbank Symphony as well as performing at various weddings, musicals, and recording gigs on a contracted, freelance basis. She considers the ICSJ Music Ministry her most important work in her music and faith formation.
Cassaundra "Cassie" Coulter
Cassie is thrilled to be returning to the ICSJ music ministry this fall. Cassie has played percussion nearly all her life, and previously played drums and sang in a Louisiana veterinarian band, named Furbaby. Cassie was delighted to begin singing in the music ministry this past winter. Unfortunately, Cassie will be moving away from Chicago later this fall, but she is looking forward to enjoying the fellowship of ICSJ as much as possible before she relocates.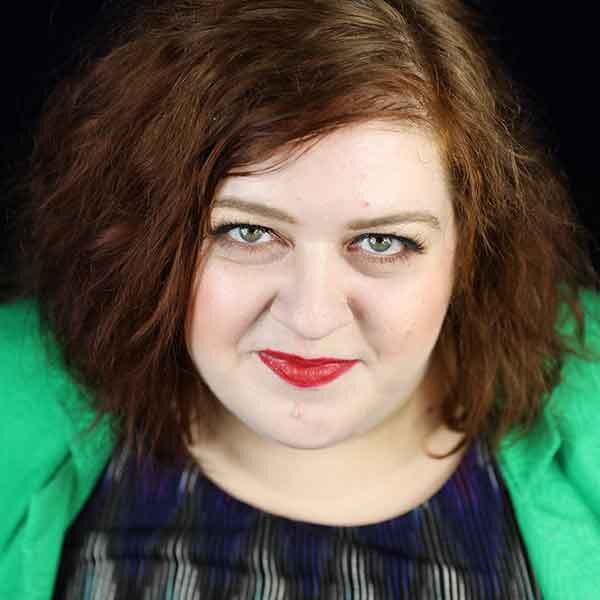 Kat is grateful to be returning for her fourth season as part of the ICSJ music family. Kat is a professional musician and actress whose performances include everything from opera to musical theatre to Shakespeare to cabaret and much more. When not onstage, she works as a music teacher, teaching preschool music and voice/piano lessons to all ages and also as a youth theatre instructor and director.
Sylvia is an award winning Contemporary Gospel/Christian recording Artist. At the young age of 4 years old, Sylvia's father starting coaching her vocally and educating her about classic jazz, blues and gospel music. In the 1980's Sylvia recorded and performed with Chicago groups Kasja and Rare Form. Sylvia launched as a solo artist in 2008 and now working on her 5th CD release.
Ryan is excited to be joining the ISCJ Music Team. He's originally from Kota Kinabalu, Malaysia but was raised in a suburb of Houston, TX. He'd always had long-term plans to move out here to Chicago. He found those plans truncated when Hurricane Harvey visited in 2017. But, it's all good. He works in data at Numerator during the day and sings frequently in the storefront opera scene.
Brianis excited to return to his fourth season as percussionist of the ICSJ Music Ministry team! He graduated from VanderCook College of Music in 2015 with the Valedictorian award in Music Education. He is currently in his third year teaching 5th-8th grade band in Chicago Ridge School District 127.5, 5th year teaching overall. Brian also freelance teaches and performs around the Chicagoland area. He resides in Merrionette Park with his fiance Emily, his dog, Claude, and his cat, Oliver.
Abbyis delighted to be singing in the music ministry here at St. Joseph this year. She had a wide variety of singing skills including classical, broadway, and contemporary. She is honored to serve this church and is Pursuing a career in music outside as well.
Keilly is thrilled to be joining the ICSJ parish choir. She received her Bachelor's degree in Vocal Performance from Valparaiso University, where she sang as a member of the Valparaiso Chorale. As a life-long choir member, Kieley has toured Italy, Austria, and the Czech Republic, but most recently performed alongside the Leipzig Baroque Orchestra in Germany with the VU Chorale to perform at the 2015 Bach Festival. Kieley loves living in Chicago, dogs, and running. She is honored to work within this music ministry.
Pamela is honored to be a part of this multi-talented musical team and ministry. As a new resident to Chicago she feels fortunate to have found her spiritual home among the friendly and supportive community that is ICSJ. When she's not singin', Pamela provides consulting services to associations and nonprofits throughout North America.
Janet has been a member of the ICSJ parish since 2009. She joined the Music Ministry team in 2014 and lives in the area with her husband, Tom, also a member of the parish. They both are supporters of the Chicago Symphony Orchestra.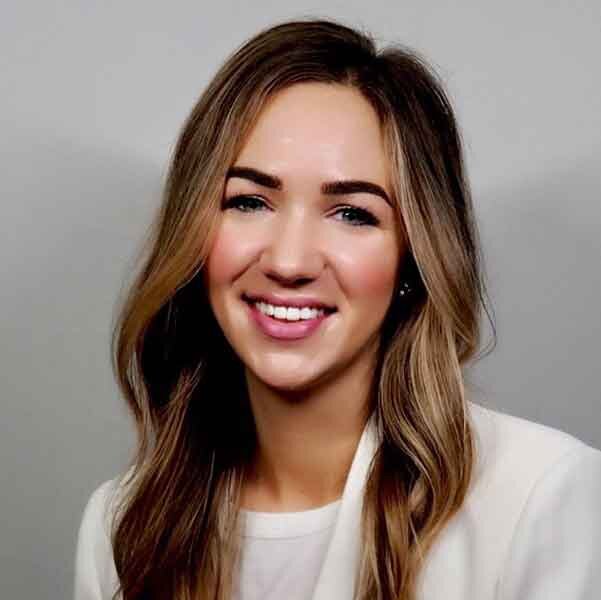 Greta is pleased to return this fall after just recently joining ICSJ choir. She enjoys praising the lord through song and celebrating life with the ICSJ community.
Chris is so delighted to be returning to the ICSJ music team this year! He has proudly performed with several regional Chicago theatre companies including the Paramount Theatre of Aurora (Mamma Mia), Music Theatre Works in Evanston (The Fantasticks, South Pacific), and the Capitol City Theatre of Madison, WI (Gypsy). Chris is happy to have the opportunity to share his gifts with the ICSJ community and blessed to be working with so many other talented musicians along the way.
Diana is delighted to start this year with St. Joseph Church as well as ICSJ school where she is the new music teacher! Diana is a classically trained singer and has a background in opera, musical theatre, choir, and classical guitar. She just recently graduated from North Park University with a bachelor's degree in Music Education.
Joan earned her Bachelor's degree in Music Education as a French horn major at the University of Illinois at Urbana-Champaign, her Master's degree in Music Education at Northern Illinois University, and also did coursework at the University of Iowa. Joan taught band and choir in Illinois, Iowa, and California, the majority at Glenbard North High School in Carol Stream, Illinois. Joan is principal horn in the Windy City Winds and plays trumpet and trombone with a local cover band, and she is happy to be back on bass with the ICSJ choir!
Madeline is elated to become a part of the Music Ministry team at ICSJ! Madeline is from Des Moines, IA and just moved to Humboldt Park at the end of August. She is a recent graduate from University of Northern Colorado with her Master's in Vocal performance and before that received her Bachelor's in Vocal Performance from Simpson College in Iowa. She is an egg benedict connoisseur loves corgis and hanging out with friends!
Kendall joined the ICSJ Music Ministry last year and is excited to begin another season. Kendall has a background in orchestral cello performance but rediscovered his love for singing after graduating college. In addition to music, he enjoys golf and White Sox baseball. He works as a mechanical engineer for an aerospace company in the suburbs.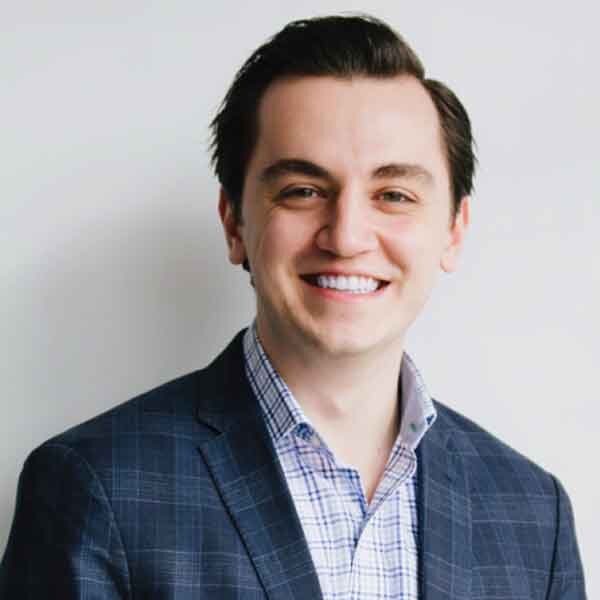 Max is ecstatic to be joining the ICSJ Music Ministry Team for his first year. Max spent the last few years in New York after graduating from Northwestern University, but he has been eager to return to the Chicagoland area and is so happy to be back. He spends his free time singing (obviously), cooking, running, and enjoying time with family, all who are in back together in Chicago!
Alexa is delighted to join the ICSJ Music Ministry Team for a third year. She is grateful to be a part of such a supportive and open-hearted community. When she isn't singing, she manages front of house operations at a local theater, trains dogs, and teaches yoga. She loves her boyfriend, Chris (also a member of the choir) and their dog, Penny.
Bryant is returning to the ICSJ Music Ministry for a fourth season. He is a regular performer in recitals, concerts, and cabarets city-wide; and his artistry earned him a 2018 commendation from the Chicago Symphony Orchestra's African American Network. The "Windy City" is where he was born and raised.
Greg is thrilled to be returning to the ICSJ Music Ministry for the upcoming year with our growing team. While music is a passion and a calling, Greg is also a network engineer, volleyball enthusiast, dog dad, and an avid home beer brewer. "Music in the soul can be heard by the universe."
Valerie is delighted to be returning to the ICSJ Music Ministry for the third year, and that music continues to be in her life! Valerie works for a strategy and research firm in Chicago, and enjoys running, reading and hanging by the lake in her spare time. When possible, Valerie also enjoys traveling and hiking. Valerie has her BA in Theatre and International Business, and her MA in Arts Management and Cultural Policy from University College Dublin.
Aubrey, originally from Pittsburgh, is a systems analyst for a technical consulting company in the Loop. Besides singing, she enjoys traveling, football, genealogy, and crochet.
Interested? We are always accepting new members!
We rehearse at 10:15 a.m. on Sunday mornings before the 11:00 Mass at St. Joseph Church. For more info, or to join, come talk to Director of Music Kate Ryan, or email her.