Congratulations!
Please extend a warm welcome to the newest members of our IC-SJ Parish community! Lisa, Teaqua, Anneliese, Amanda, and Gar were fully received into the Catholic Church at our Saturday Easter Vigil Mass. Congratulations!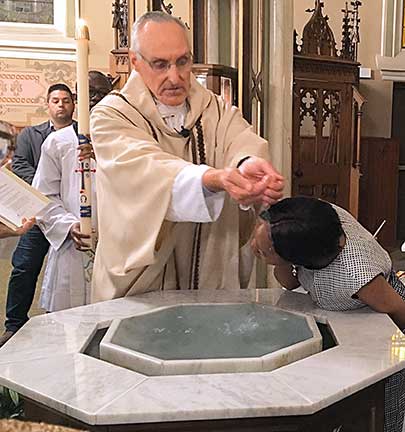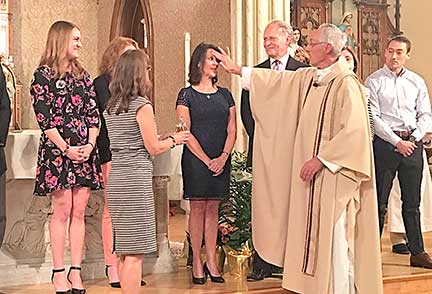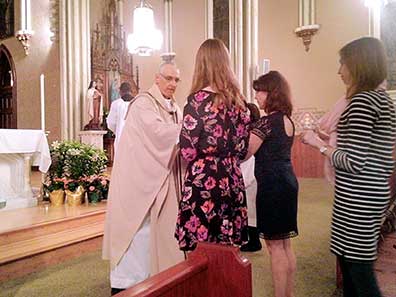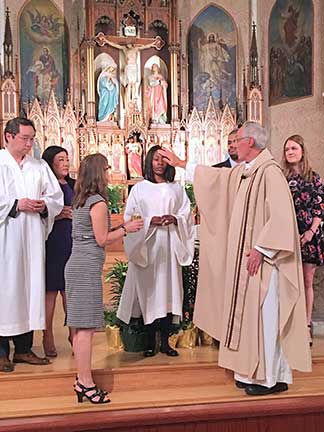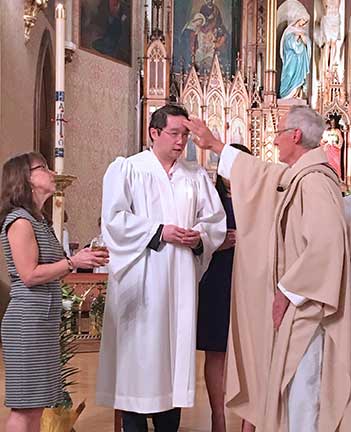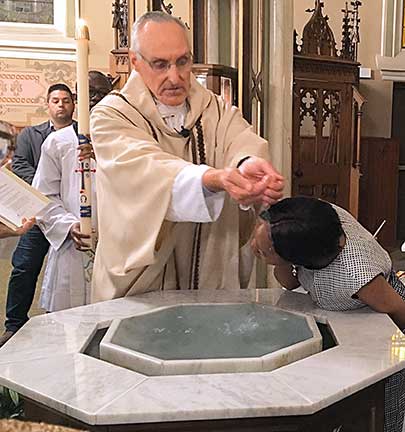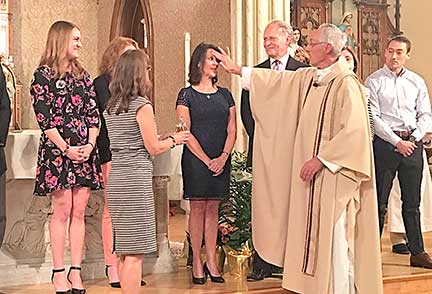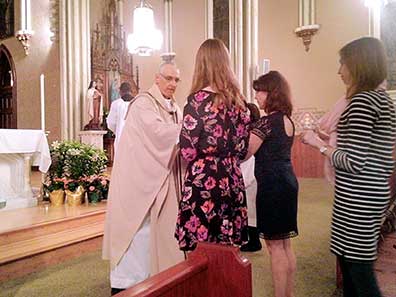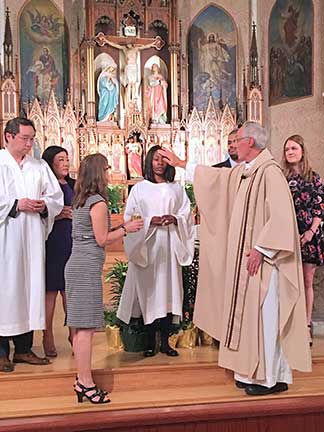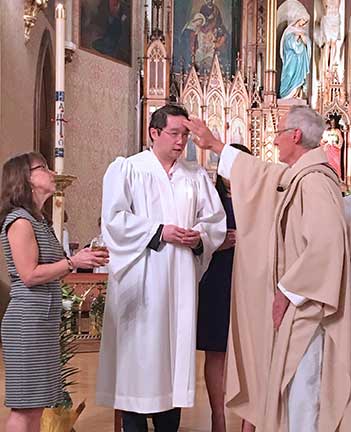 Meet the Group
Lisa Casolino has been attending St. Joseph Parish since recently moving to the city from the suburbs after both children began attending college. A new chapter is unfolding for Lisa, who works in the Pharmaceuticals industry in Sales Management and enjoys traveling, cycling, hiking, gardening and walking all over Chicago. She is enjoying this journey in learning about Catholicism and how she can further her walk with God. She very much appreciates your support.
Teaqua Henderson is brand new to the Catholic faith besides some Catholic schooling as a child. She will receive Baptism, First Communion and Confirmation on Easter. Her motivation for joining the Catholic Church is to develop a deeper connection with God as well as help others. In addition to attending RCIA, Teaqua is also a graduate student working towards her Master Degree in Biology.
Anneliese Gegenheimer grew up Presbyterian and began attending St. Joseph last year with her boyfriend, Alejandro. She has enjoyed being part of the IC-SJ community and often plays her violin during Mass. She is looking forward to completing the RCIA classes and continuing her journey in faith at IC-SJ. Anneliese has lived in Chicago for 5 years and works for IBM as a consultant. Outside of her job and RCIA classes, Anneliese enjoys running, traveling and volunteering in the community.
Amanda Groves is a baptized Catholic, but recently has been feeling a calling to complete her sacraments and strengthen her Catholic faith. Amanda has been teaching preschool and kindergarten in the Archdiocese for five years and throughout that time, her students and co-workers have been encouragement to become a member ofthe Catholic Church. In her free time, Amanda enjoys trying new restaurants around Chicago and reading a good book.
Gar Pang was born in England, and grew up there before moving to Chicago when he was 17 years old; he has been here ever since. He enjoys playing soccer and is a big fan of most of the Chicago sports teams. Gar recently go married and decide to begin RCIA because the Catholic faith was and is so important to his new wife and to strengthen their relationship and for the benefit of their future family.