Over the past year, IC-SJ has undertaken various efforts to improve the "visibility" of our parishes, both online and offline. The goal of this Parish Visibility Project is to help us to better attract and connect with new parishioners, as well as to provide added benefits to our existing parishioners.
The Parish Visibility Project includes multiple efforts:
Introduction of a new, unifying logo for the parishes.
New parish signage (details below).
Development of a new and improved website (the one you're looking at right now!) offering expanded information and beautiful photography, as well as better "visibility" to internet search engines and ease of use for mobile visitors.
Redesigned parish bulletin offering more helpful news and information.
We appreciate your support in all these efforts!
New Parish Signage
Folks who are new to our parishes, and those who are visiting us, often tell us that we're very hard to find. Even families that live nearby don't realize we're in their neighborhood. On top of that, neither of our churches look like typical traditional Catholic churches on the outside.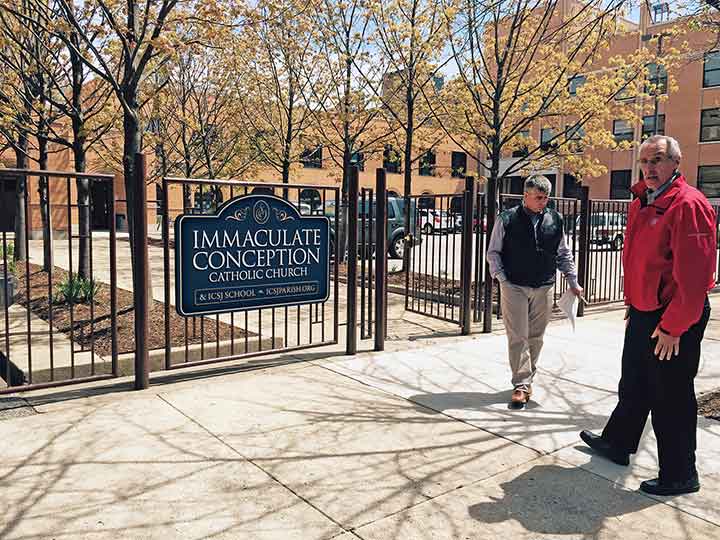 With that in mind, we will be having signs created for the outside of both parishes and surrounding neighborhood to improve our visibility, especially from the street and Brown Line level. Samples of the new signs can be viewed by clicking any of the images above.
If your family would like to make a donation to help to defray some of the costs of the new signs, please click the button below. Your financial support is greatly appreciated!